Name of the School: Zanzibar Day Care Center
Location: Mbweni, Zanzibar
Established: 2009
Mission Statement: Empowering young minds to embrace a brighter future.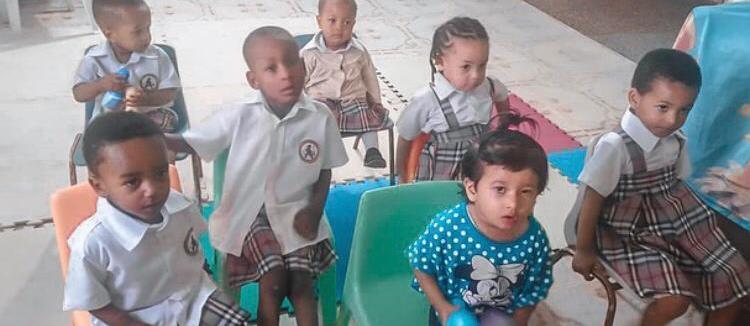 Overview
Zanzibar Day Care Center caters to a total of 89 students, providing day care and nursery-level education. The school consist of 8 dedicated staff members that strive to create a nurturing and enriching environment for the young learners.
Grade Levels Offered at the School
The school offers day care and nursery levels, focusing on age-appropriate educational programs tailored to the needs of these young learners.
Academic Programs
The academic programs for day care and nursery classes are designed to stimulate children's development, including early literacy, numeracy, and social skills, fostering a strong foundation for their educational journey.
Religious Affiliation
The school does not have any religious affiliation.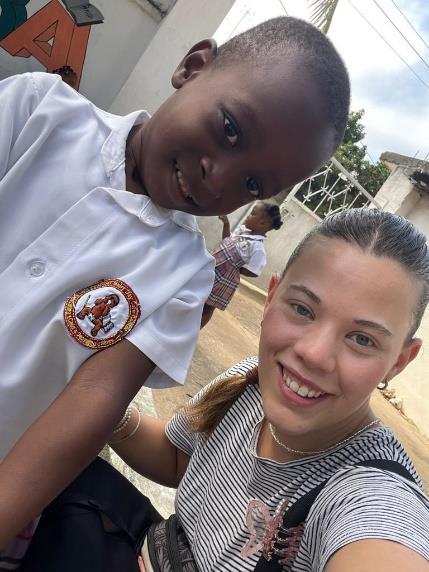 Volunteer Supervision
Volunteers will be supervised by the school's director, Ms. Happiness Johnson. In addition to supervising volunteers, Ms. Happiness Johnson, as the school's director, oversees various administrative tasks, curriculum management, and ensures the overall well-being of our students and staff. She is present at the school five days a week to provide guidance and support to the volunteers and the school community.
Daily Tasks 
– Engage in morning circle time with children, including songs and stories.
– Lead educational activities focusing on literacy, numeracy, and social skills.
– Join children for a snack break.
– Supervise outdoor play and physical activities.
– Assist with lunch preparation and ensure children are comfortable.
– Continue educational activities in the afternoon.
– Encourage creativity through arts and crafts.
– Reflect on the day's activities with children.
– Assist with cleaning and prepare to leave by 2:00 pm.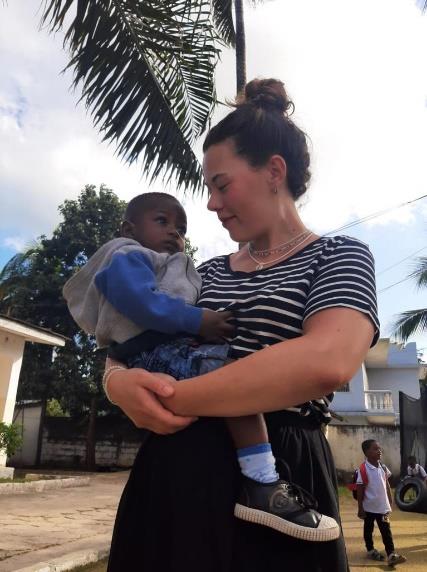 Timetable
8:00 am – 8:30 am: Morning Arrival and Preparation
8:30 am – 9:00 am: Morning Circle Time
9:00 am – 10:30 am: Educational Activities
10:30 am – 11:00 am: Mid-Morning Snack and Break
11:00 am – 11:45 am: Outdoor Play and Physical Activities
11:45 am – 12:30 pm: Lunch Preparation and Assistance
2:30 pm – 2:00 pm: Afternoon Educational Activities
Participation
VVolunteers participate Monday to Friday, from 8:00 am to 2:00 pm from Monday to Friday. Volunteers are welcome throughout the year, except during the month of June.
Duration
Volunteers can participate for a minimum duration of four weeks and a maximum of three months.
Volunteer Guidelines
Adhere to the school's rules and regulations.
Show respect for and embrace the local culture.
Follow all guidelines established by the school.
Demonstrate respect for the school environment.
Refrain from smoking while on school premises.
Treat every child without discrimination.
Maintain appropriate and culturally sensitive attire.
Ensure that photographing children is done responsibly and with consent.
Understand that personal property is the volunteer's responsibility.
Volunteers should be at least 18 years of age to engage with our young learners effectively. Additionally, it is essential that volunteers hold a valid teaching permit issued by the Tanzanian government. These requirements are in place to ensure that our volunteers are well-prepared to contribute positively to the educational experience of our students and to maintain compliance with local regulations.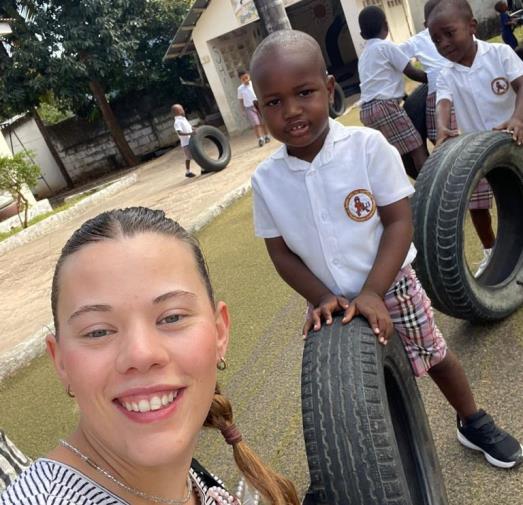 Holidays
The school is closed at the end of May and the end of November.
Distance
The distance between lodging and the school is 20 minutes by walking (2.5 km).
Transportation
Volunteers have access to transportation options, including Boda Boda (2,000 TZS) and tuktuk (4,000 TZS), with the added choice of walking for those who prefer to explore the local environment on foot.
Desired Goals and Priorities
The primary goal of the school is to foster the development of competent, confident, and knowledgeable young children who can confidently face life's challenges and contribute positively to society.
Additional Information
Collaboration between volunteers and teachers is essential, with volunteers expected to contribute positively to the school community.