Name of the School: Shining Star Junior Academy
Location: Mbweni, Zanzibar
Established: January 2001
Mission Statement: Education is the best gift for a child. Whatever you offer the child, education is the best.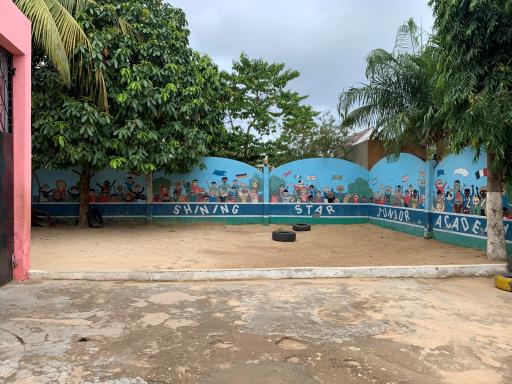 Overview
Shining Star Junior Academy, is a renowned educational institution dedicated to providing transformative education to children. With a strong emphasis on academic excellence and holistic development, the school offers a nurturing environment for students aged 3 to 12 years old.
Currently, Shining Star Junior Academy has 175 students enrolled and employs a dedicated team of 12 staff members to support their educational journey.
Grade Levels Offered at the School
The school offers Nursery, KG1, KG2, and Grade 1 to Grade 7.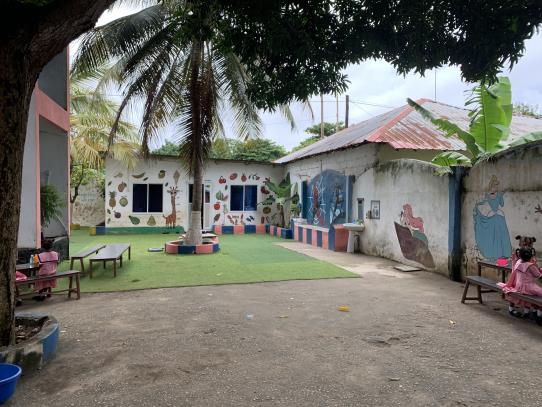 Academic Programs
Math, Arabic, Religion (optional for Muslim students), English, Kiswahili, Social Science, Science and Technology, Reading, Library, Creative Arts, and Sports.
Religious Affiliation
There is no religious affiliation associated with the school. All students from all religions are welcomed.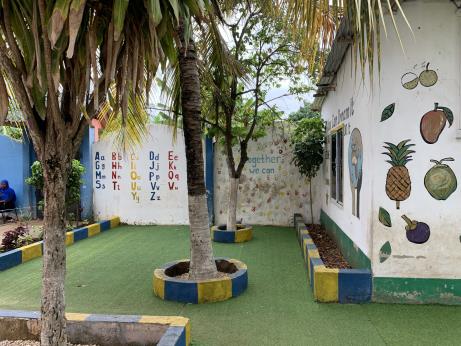 Volunteer Supervision
The director of Shining Star Junior Academy personally supervises all volunteers, providing them with guidance and support. Director Zaina Said Hassan oversees the volunteers, as well as the teachers and overall school operations, ensuring a well-organized and fulfilling experience for everyone involved.
The director is present throughout the week to provide volunteers with proper guidance and supervision.
Daily Tasks
– Assisting teachers in the classroom and supporting student learning.
– Collaborating with teachers to prepare and deliver engaging lessons.
– Participating in daily cleaning tasks to maintain a tidy learning environment.
– Engaging in extracurricular activities, such as sports or arts, when available.
– Fostering a positive and inclusive atmosphere for students.
– Sharing ideas and collaborating with fellow volunteers and teachers.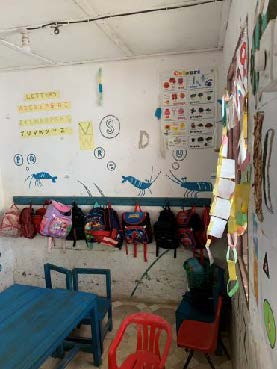 Timetable
7:45 am: Arrival at school
7:45 am – 8:00 am: Teachers Students Assembly, Clean Environment
8:00 am: Start of First Class
10:15 – 10:45 am: Break Time
11:45 am – 1:00 pm: The Classes Proceed
Participation
Volunteers participate 5 days a week Monday to Friday, from 7:45 am till 1:00 pm.
Volunteers can participate in the program during all months except on December.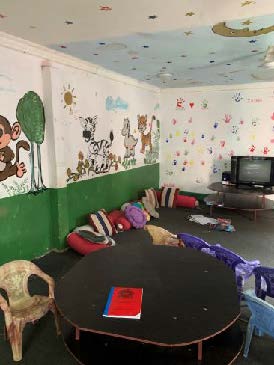 Volunteer Guidelines
– Full cooperation with students and teachers is required.
– Volunteers must adhere to the school's guidelines.
– Volunteers should share their expertise with teachers for better education.
– Volunteers must follow local cultural ethics.
– Volunteers are expected to be
punctual and actively participate.
– Consult with the school before making any donations.
– No smoking allowed within the school compound.
– Dress appropriately, according to local culture.
– Photography permitted at the school.
– Participate in morning cleaning tasks.
– Take responsibility for personal belongings.
– Strictly respect and adhere to Zanzibari culture and Laws.
Duration
The duration for volunteering at the school is between 4 weeks to 1 year for professional teachers and 3 months for other volunteers.
Volunteers must be between the ages of 20 to 60. Volunteers must possess a volunteer and labor permit in order to participate in the school.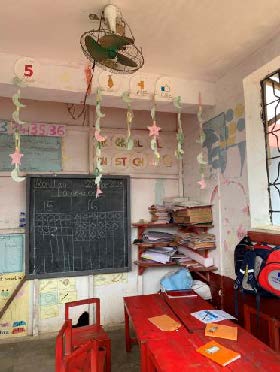 Holidays
The school is closed during Ramadan and Eid, June, July, and December. These dates are subject to change by the government.
Distance
The distance between lodging and the school is 1.6 km (12 minutes walking).
Transportation
Transportation options include walking and Boda Boda (costs 1,000 to 2,000 TZS).
Desired Goals and Priorities
Shining Star Junior Academy has ambitious goals for growth and development. They aim to establish their own institute, moving away from rented facilities to reduce costs and provide a more stable learning environment. Additionally, the school is looking to acquire its own buses and construct a library to enhance the learning experience for its students. These initiatives align with their vision of becoming a well-equipped and internationally recognized institution, offering the best possible education to their students.
Additional Information
Volunteers are encouraged to collaborate with the school to enhance its overall quality and make a positive impact on the students' educational experience.