Name of the School: Evergreen Nursery and Primary School
Location: Mbweni, Zanzibar
Established: 2010
Mission Statement: Educate, Empower, and Inspire for Positive Community Impact.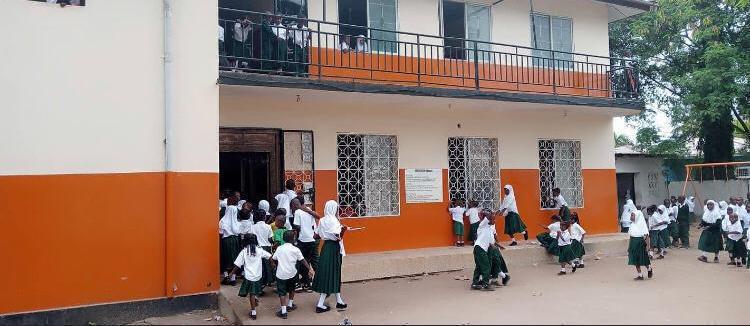 Overview
Evergreen School envisions students to be grounded in God's words to achieve academic excellence and the ability to face future challenges. It serves a total of 450 students aged from 3 years to 15 years old, ranging in ages from nursery to primary level, and employs 12 teachers and 3 other staff members.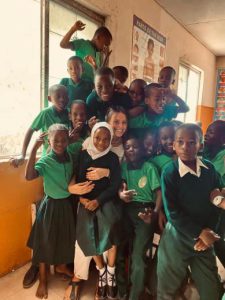 Grade Levels Offered at the School
The school offers Nursery and Primary Levels, providing educational programs to different age groups.
Academic Programs
All academic subjects are taught, including computer studies, math, Arabic, English, Kiswahili, social science, science and technology, reading, library, creative arts, and sports.
Religious Affiliation
The school has a Christian affiliation, emphasizing the integration of Christian values and principles into its educational approach.
Volunteer Supervision
Volunteers will be supervised by the school's director, Mr. Isaya Joseph, who holds various responsibilities related to the school's operations. The director will be present at the organization one day per week, on Fridays.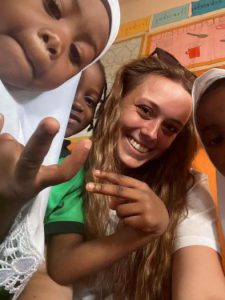 Daily Tasks
– Assist teachers with children and teaching classes.
– Assist in exercises with toddlers for nursery and day care classes.
– Help organize and supervise activities.
– Support teachers in any other tasks that may arise.
Timetable
7:00 am – 7:30 am: Arrival/Morning Gathering
7:30 am – 9:00 am: Classroom Assistance
9:00 am – 9:30 am: Morning Break
9:30 am – 11:00 am: Continue Classroom Assistance
11:00 am – 12:00 pm: Creative Arts and Sports
12:00 pm – 1:00 pm: Lunch Break
1:00 pm – 2:30 pm: Afternoon Classes
2:30 pm – 3:00 pm: End of School Day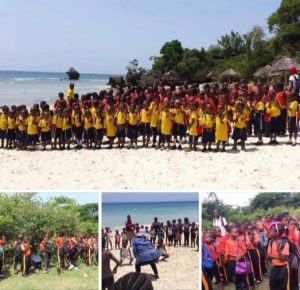 Participation
Volunteers participate Monday to Friday, from 7:00 am to 3:00 pm. Volunteers can participate from January to October.
Meal Plan
Evergreen Nursery and Primary School provides meals or lunch for its students and volunteers.
Volunteer Guidelines
Understand the curriculum.
Plan and teach lessons creatively.
Participate in Christian activities.
No smoking or alcohol on campus.
Respect local dress code.
Responsibly photograph children.
Protect personal belongings.
Communicate primarily in English.
Adhere to set work hours.
Duration
Volunteers can participate for a minimum duration of four weeks and a maximum of three months.
- Age requirement: Volunteers should be between 18 and 40 years old.
- Educational background: A secondary level education is required, including a Form Four certificate with at least five passes in national examinations.
- Training: Volunteers are encouraged to have completed a training course, which may include a certificate, diploma, or degree in education or health, or an equivalent qualification.
- Teaching permit: It is essential for volunteers to hold a teaching permit issued by the Tanzanian government to engage in educational activities within our institution.

Holidays
The school is closed during public holidays. These dates are subject to change by the government.
Distance
The distance between lodging and the school is 20 minutes by walking (2.5 km).
Transportation
Volunteers can choose from Boda Boda (2,000 TZS) or tuktuk (4,000 TZS) rides for convenience, or go for walking to explore at a slow pace.
Additional Information
Volunteers are expected to diligently follow both the laws and cultural norms of the country. This commitment ensures a respectful and harmonious experience within the local community.
Volunteers should possess the required qualifications, including a valid working permit license and an authorized certificate of settlement, to ensure legal authorization for their participation in the program.
Collaboration between volunteers and teachers is fundamental. Volunteers are encouraged to work collaboratively and contribute positively to the school's learning environment, enhancing the overall educational experience.