Name of the School: Sweet Baby Care
Location: Mpendae, Zanzibar
Established: 2006
Mission Statement: Nurturing growth, inspiring young minds.
Overview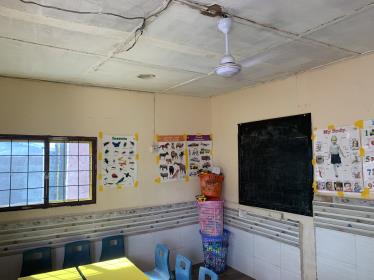 Sweet Baby Care is a nurturing and supportive daycare center that caters to children between the ages of 3 months and 3 years.
With a small school setting, the focus is on providing personalized attention and care to the 45 enrolled students.
The dedicated team of 4 staff members creates a safe and enriching environment where children can learn, grow, and flourish.
Grade Levels Offered at the School
The school offers Day care, Nursery, and Kindergarten (KG1 and KG2).
Academic Programs
English, Math, Environments, Arts and Crafts.
Religious Affiliation
Sweet Baby Care does not have any religious affiliation. All students from all religions are welcomed.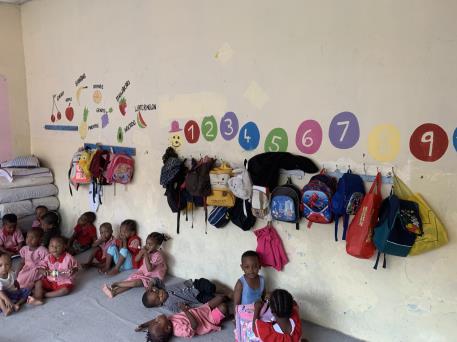 Volunteer Supervision
Volunteers at Sweet Baby Care will be supervised by Mrs. Rahma Sukwa Said, the director of the school. In addition to supervising volunteers, she oversees all operations, supervises teachers, and ensures the smooth functioning of the school.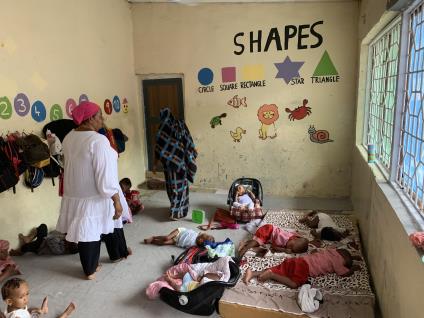 Daily Tasks
– Assisting teachers with classroom activities.
– Engaging children in play and learning.
– Assisting with mealtime and snack preparation.
– Organizing and participating in arts and crafts sessions.
– Assisting with outdoor activities and playground supervision.
– Providing individual attention and support.
– Providing nutritious breakfast to all children.
– Taking care of toddlers by feeding them, changing their diapers, and meeting their basic needs.
Timetable
8:30 am: Pick up babies from parents
8:30 am – 9:00 am: Attend to babies' needs
9:00 am – 10:00 am: Engage in playtime and child care
10:00 am – 11:00 am: Assist teachers and support children
11:00 am – 12:30 pm: Supervise play and provide care
12:30 pm – 12:45 pm: Lunchtime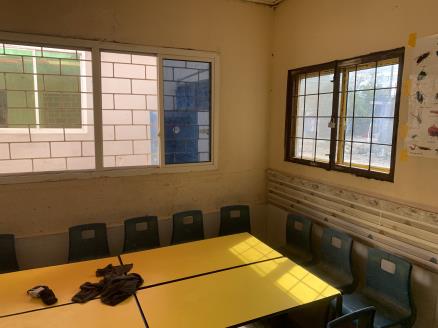 Participation
Volunteers participate Monday to Friday, from 8:30 am to 12:30 pm. Volunteers can participate in the program during all months of the year.
Volunteer Guidelines
– Arrive on time for your scheduled shifts.
– Cooperate and communicate effectively with the teachers and staff.
– Actively participate in all programs and activities with the children.
– No smoking is allowed on the school premises.
– Dress appropriately and respectfully, considering local cultural norms.
– Volunteers may take pictures at the school with permission.
– The school is not responsible for the volunteers' personal belongings.
– Strictly respect and adhere to Zanzibari culture and Laws.
Duration
The minimum duration for volunteering at Sweet Baby Care is 2 weeks, and the maximum duration is 1 year.
There are no specific age or education requirements to participate as a volunteer at Sweet Baby Care.
Holidays
The school is closed during Ramadan and Eid, June, July, and December. These dates are subject to change by the government.
Distance
The lodging is approximately 2.3 km (7 minutes by car) or 25 minutes walking distance from the School.
Transportation
Transportation options available, along with their respective costs, are Boda Boda 2,000 to 4,000 TZS or Tuktuk 4,000 to 7,000 TZS and Public bus 500 – 1000 TZS.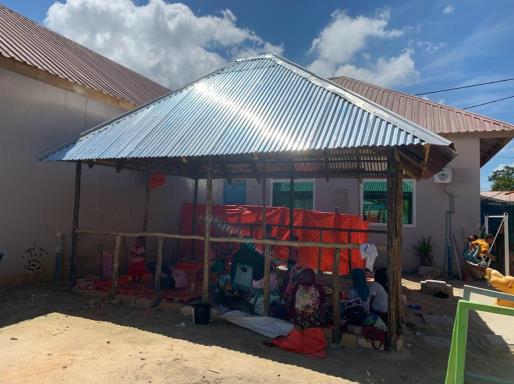 Desired Goals and Priorities
The organization's desired goals and priorities for growth and development are to expand as a reputable baby care center, make a positive impact on society, and maintain a high standard of professionalism.
Additional Information
Volunteers are encouraged to collaborate with the school to contribute to its continuous improvement and development.